Technology tag search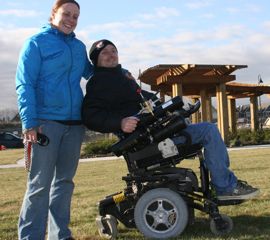 Tag results for: personal care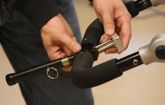 Reclining Wheelchair Support A detachable metal support connects to a wheelchair handle so that the user is fully reclined and supported when a commode seat is used.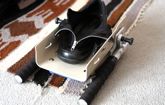 Modified Shoe Donner A commercial "shoe donner" was modified so a woman with special needs can put on her footwear independently.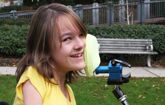 Multi-item Clamp A customized clamp enables clients to perform everyday activities independently, such as eating snacks and brushing one's hair.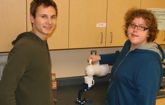 Portable Cup Holder A customized cup holder enables people to pour beverages without spilling.
Go to Top