Technology tag search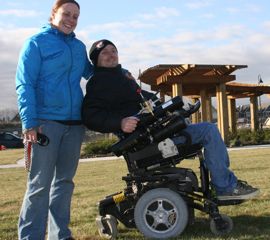 Tag results for: play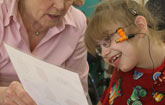 Laser Pointer This technology allows clients to activate toys and appliances by pointing their heads toward a laser-sensitive target. It can be used in classrooms to spell out words.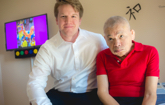 Multi-Sensory Entertainment Board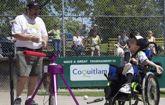 BatSwinger This switch-activated device lets people with a wide range of disabilities swing a baseball bat on their own.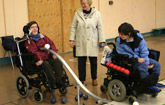 Bocce Ball Releaser A system that allows bocce enthusiasts to release balls by themselves. A switch attached to a wheelchair is triggered by the movement of a player's head, setting the ball into motion.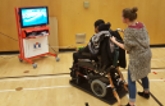 Wii Board for Wheelchair Users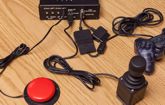 Accessible Gaming Controller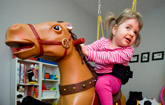 Adapted Rocking Horse We adapted a commercial rocking horse for a little girl who wasn't able to sit on it unassisted. The new support system will accommodate her as she grows.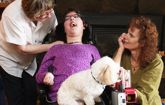 Mini Dog Ball Launcher This device enables people to play fetch with their dogs by pressing a single switch. It also lets them give the dog a treat.
Remote Control Car Modification A remote control toy car was modified so its functions could be controlled by an accessibility switch.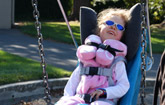 Swing-Enabling System A special seat was modified for a little girl so that she can swing in the park for the first time. The seat attaches securely to any standard swing in any park, and keeps the girl reclined.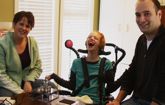 Automated Stamper A teenager with her own business receives a device that increases her involvement in creating beautiful greeting cards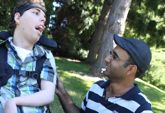 EMG Switch with iPod Two CanAssist technologies are combined so a young man can control an iPod simply by moving his facial muscles.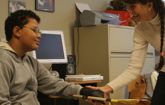 Radio Drum This device lets people generate percussion sounds by moving the sticks in a particular direction and at various speeds or by hitting the surface.
Go to Top