Technology tag search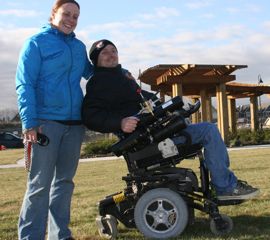 Tag results for: recline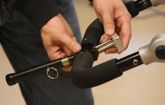 Reclining Wheelchair Support A detachable metal support connects to a wheelchair handle so that the user is fully reclined and supported when a commode seat is used.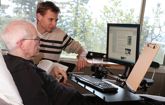 Workstation for the Bedroom A new multi-function workstation underwent several modifications for a client who needs to work in a reclined position from his home.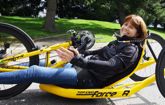 Hand Cycle Modifications We altered a recumbent bike for a top paracycling competitor, adding sip-n-puff gears and back-pedalling brakes.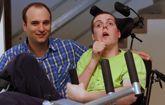 Modified Recumbent Stepper We modified a recumbent stepper machine for a young man who has very specific physical requirements along with a great desire to exercise.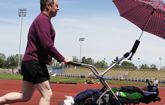 Modified Running Stroller A running stroller was modified so that a little girl could lie in a fully reclined position.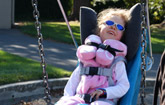 Swing-Enabling System A special seat was modified for a little girl so that she can swing in the park for the first time. The seat attaches securely to any standard swing in any park, and keeps the girl reclined.
Go to Top