Technology tag search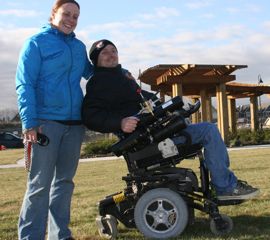 Tag results for: switch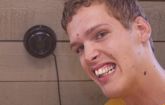 Alert Button We modified a doorbell so a young man can easily alert his caregiver during the night by pressing a button with his head.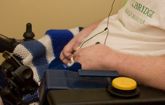 Cellphone Mount and Switch-Adapter Box This dual-function device enables a client to use a cellphone without having to rely on his fingers or a caregiver.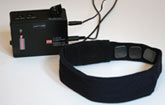 Headband-Operated EMG Switch A technology helps that people communicate simply by contracting the muscles in their face. Clients are fitted with a special headband and when they move their facial muscles, a switch or other device is activated.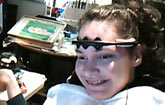 Headband-Operated EMG Switch with Mouse Click Box The electrical activity produced by contracting one's facial muscles activates a Mouse Click Box which, in turn, can be programmed to control a function on a computer or activate some other device.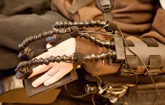 iPhone Switch Interface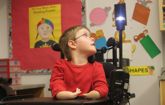 Classroom Alert System We developed a customized light that is letting a Grade 1 boy indicate to his teacher that he wants to speak in class.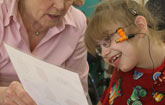 Laser Pointer This technology allows clients to activate toys and appliances by pointing their heads toward a laser-sensitive target. It can be used in classrooms to spell out words.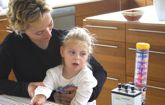 Rainstick Oscillator This device keeps a rainstick toy in constant motion so that its soothing sound is a source of relaxation for a little girl. It will also teach her how to control a switch all by herself.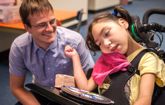 Switch-Accessible Spinner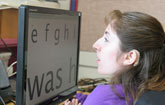 Switch-Activated Writing System For those with very limited vision who are also unable to type. Typing can be accomplished using a simple switch or EMG device. A very large font size can be selected.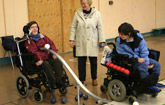 Bocce Ball Releaser A system that allows bocce enthusiasts to release balls by themselves. A switch attached to a wheelchair is triggered by the movement of a player's head, setting the ball into motion.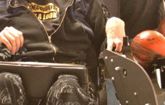 Switch-Activated Bowling Ramp A commercial bowling ramp was modified so it can be operated with an accessibility switch, is powered by a motor, and sits to the side of a wheelchair.
Remote Control Car Modification A remote control toy car was modified so its functions could be controlled by an accessibility switch.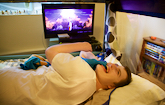 Single Switch Movie Player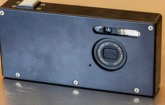 Switch-Accessible Camera Users control a camera's functions by pressing a single button on the device, or by connecting it to one or more accessibility switches.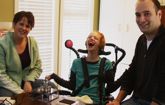 Automated Stamper A teenager with her own business receives a device that increases her involvement in creating beautiful greeting cards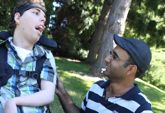 EMG Switch with iPod Two CanAssist technologies are combined so a young man can control an iPod simply by moving his facial muscles.
iPod Switch Interface The iPod Switch Interface lets people with very challenging disabilities control Apple's popular iPod music player with a single switch.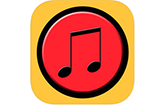 Switch Music app
Go to Top