Technology tag search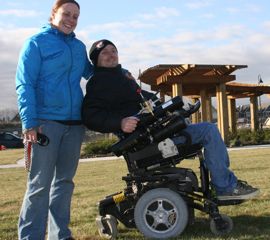 Tag results for: therapy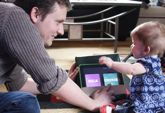 iPad Stand A simple stand for the iPad helps a toddler with vocal paralysis make choices and communicate with her world.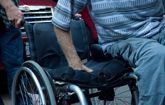 Wheelchair Transfer Cushion This padded cushion fits securely over the wheel of a wheelchair, making transfers easier and more comfortable.
Armrest Customization A customized armrest attaches to a chair, providing support and freedom of movement.
CanJournal app A software app that allows people with memory challenges to record their milestones and setbacks on a mobile device.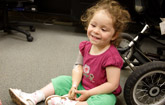 EMG Training for Prosthetic Arm EMG training teaches a young client how to control the muscles that will enable her to activate her new prosthetic arm.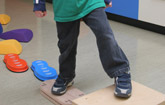 Foot-Activated Noise Maker This device encourages kids with developmental disabilities to learn how to walk. With each correct footstep, the user activates an entertaining noise.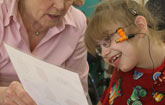 Laser Pointer This technology allows clients to activate toys and appliances by pointing their heads toward a laser-sensitive target. It can be used in classrooms to spell out words.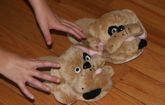 Musical Slippers Cute slippers play a wide range of music when a child successfully puts them on by herself. A great way to encourage independence.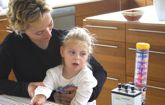 Rainstick Oscillator This device keeps a rainstick toy in constant motion so that its soothing sound is a source of relaxation for a little girl. It will also teach her how to control a switch all by herself.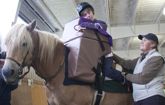 Saddle Support We created a customized support so a young woman could gain more therapeutic benefits - and enjoyment - while riding.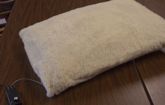 Therapeutic Pillow An electronic pillow moves rhythmically and helps a young man with autism to relax in times of stress.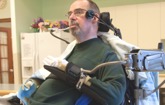 Zero Gravity Arm Support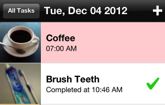 CanPlan app A memory aid designed for the iPhone, iPod Touch and iPad that breaks down any task into a sequence of steps, using photos, audio and text.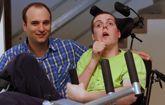 Modified Recumbent Stepper We modified a recumbent stepper machine for a young man who has very specific physical requirements along with a great desire to exercise.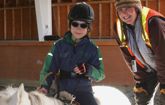 Modified Riding Glove A special glove was modified to enable a boy to ride a horse safely and with better control.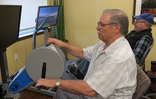 Motivational Cycle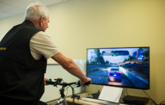 Motivational Gaming Bicycle
Go to Top