Technology tag search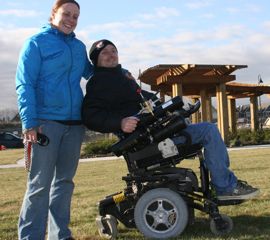 Tag results for: vision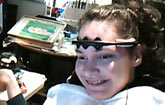 Headband-Operated EMG Switch with Mouse Click Box The electrical activity produced by contracting one's facial muscles activates a Mouse Click Box which, in turn, can be programmed to control a function on a computer or activate some other device.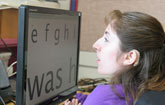 Switch-Activated Writing System For those with very limited vision who are also unable to type. Typing can be accomplished using a simple switch or EMG device. A very large font size can be selected.
Kitchen Bar Code Scanner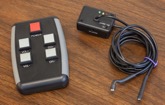 Simple Remote Control A very simplified version of a TV remote controls that allows people with a range of disabilities to control their media independently.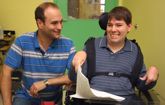 Accessible Paper Shredder CanAssist developed an attachment for a paper shredder that enables a young man to perform his favorite job.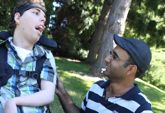 EMG Switch with iPod Two CanAssist technologies are combined so a young man can control an iPod simply by moving his facial muscles.
iPod Switch Interface The iPod Switch Interface lets people with very challenging disabilities control Apple's popular iPod music player with a single switch.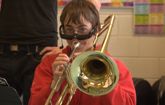 Real-Time Conductor Viewer This innovative technology lets users with very limited vision read music and watch a conductor simultaneously.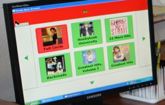 Visual Music Browser An interface for iTunes software that allows people with a range of disabilities and dexterity challenges to manage their music and audio files independently on their computers.
Go to Top