Our History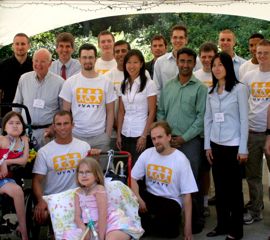 CanAssist's beginnings
CanAssist - formerly the University of Victoria Assistive Technology Team (UVATT) - was established in 1999 by Dr. Nigel Livingston. Dr. Livingston was introduced to the disability community after his daughter, Hannah, was diagnosed with Angelman syndrome. During his interactions with health-care practitioners and those with disabilities, he discovered the great need for assistive technologies that could be customized to meet the sometimes highly specific challenges of individuals. Such devices were not readily available due to factors such as the complex challenges involved in developing them, the cost of production and the limited market for them. UVATT was formed to address this need by making use of the outstanding resources at the University of Victoria.
Early days
UVATT's first project dates back to 1999 when Dr. Livingston and a volunteer staff member developed a finger-activated switch to control a cassette player. Their client was a young man who had suffered a near-drowning accident as a child. Then a resident at the Queen Alexandra Centre for Children's Health, he was blind, unable to talk or walk, and only able to partially move one finger. The device created allowed the young man to turn his tape recorder on and off independently.
After this success, more requests followed quickly. It soon became clear that Dr. Livingston could not manage them alone. After posting a request for help in UVic's Ring newspaper, many students, staff, faculty and members of the community came forward to help.

By 2003, UVATT was receiving about 75 requests from the community for assistive technologies annually and a year later received its first major donation, which came from the Great Canadian Gaming Corporation. By 2005, UVATT had seven full-time staff members and, two years later, adopted a simpler name - CanAssist.
In 2008, UVic formally recognized CanAssist as a unique organization of the university, while at the same time significantly increasing direct and in-kind support for the program. This support continues today and includes CanAssist's current facility on campus, the use of specialized equipment, and access to research and administrative services.
Today and the future
Since its early days, CanAssist has provided customized technologies and software downloads to thousands of people, including infants, children, adults and seniors. The team typically focuses on clients from British Columbia but has also supported people with disabilities from other locations in Canada and the United States, as well as from places as far away as New Zealand, China, Scotland and Kenya.
By 2014, the organization had engaged almost 6,000 students, through co-op, graduate and work-study placements, presentations, course instruction, overseas study programs and volunteer opportunities. Likewise, many members of UVic faculty have engaged in CanAssist activities over the years, in areas such as research, classroom instruction, requests for technology development and the ongoing sharing of ideas and expertise.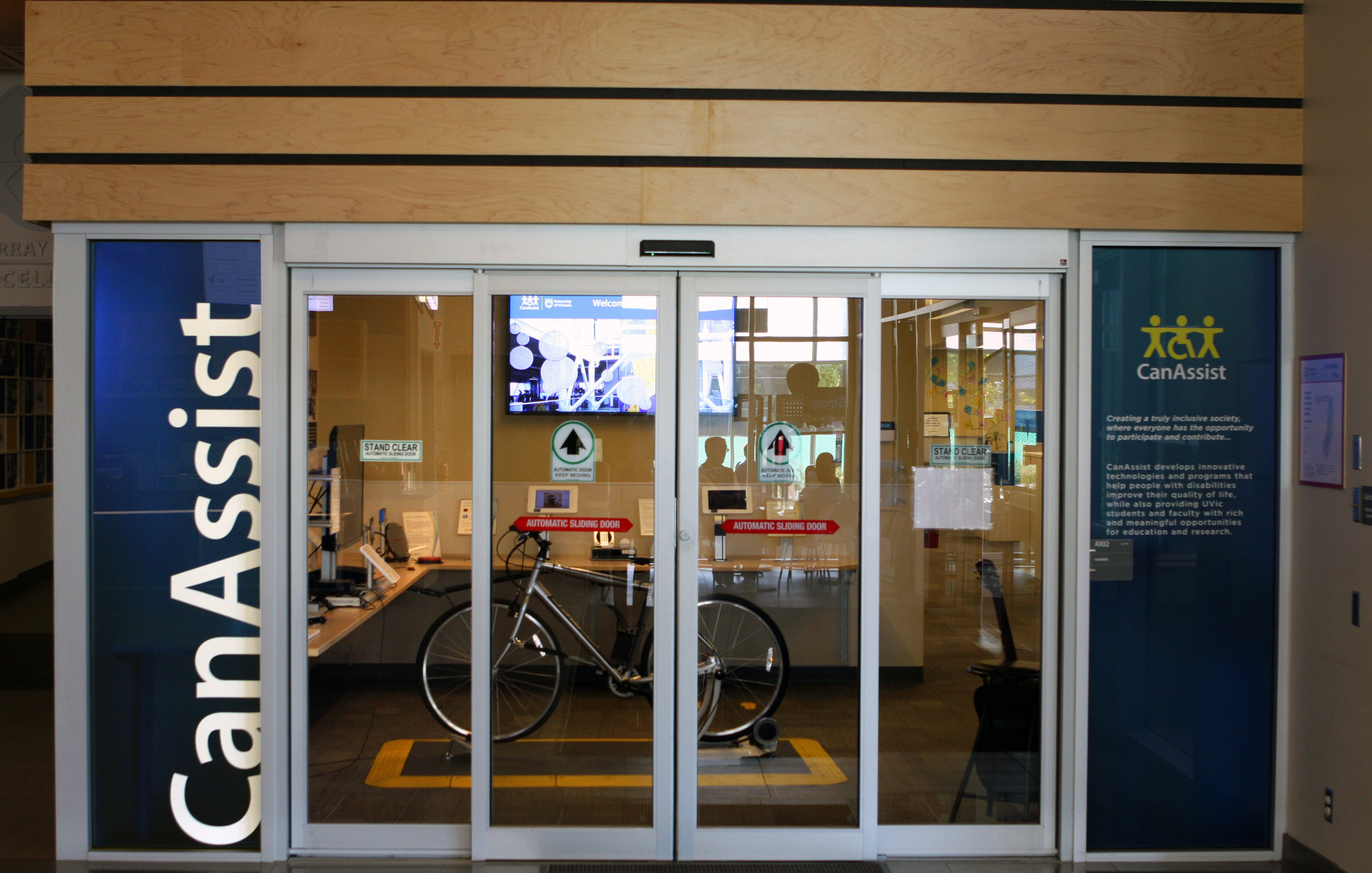 CanAssist still regularly responds to requests from individuals in the community, but in recent years has also provided customized technology solutions to a number of organizations. Typically, our relationships with these organizations are based either on contracts - in which our services are provided on an ongoing basis - or on project-specific grants. Organizations have included those from the public, private, philanthropic and not-for-profit sectors. Such partnerships have proved beneficial to the organizations, to CanAssist's ongoing sustainability and to the individual clients funded by these organizations, their families and the disability community as a whole.
The University of Victoria has reaffirmed its commitment to CanAssist and the disability community by identifying the organization as a cornerstone of the new Centre for Athletics, Recreation and Special Abilities, commonly called the CARSA building. CanAssist moved into the new facility upon its completion in May 2015.
Go to Top