Vision, Mission and Goals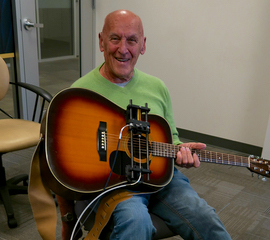 The following is taken from CanAssist's Strategic Plan of 2016-2019. Click on the image to the right to download the Plan as a PDF file (4.4 MB).
Vision
CanAssist at the University of Victoria envisions a society where all people have the opportunity to participate, contribute and reach their full potential.
Mission
CanAssist strives to be a highly respected national resource that collaborates with UVic researchers and students, as well as diverse external partners, to provide people who experience physical or cognitive barriers with innovative technologies, programs and services that address unmet needs and increase independence, inclusion and well-being.
Goals
1) Increase impact and awareness
Developing technologies for almost two decades, CanAssist is now positioned to increase its reach by developing "broad-impact" solutions that support many individuals and groups with similar unmet needs. Focusing on particular demographic groups – such as seniors – will enable CanAssist to strengthen its expertise in areas where demands are escalating. At the same time, CanAssist will work to increase awareness, about both its programs and disability issues.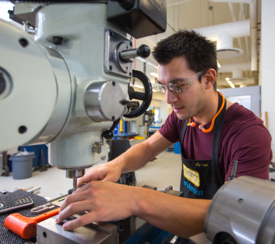 2) Boost campus engagement
CanAssist has established successful relationships with many UVic faculties and programs, in addition to engaging hundreds of students each year in its activities. CanAssist's campus contribution and the benefits derived from being part of a vibrant university are central to what sets the organization apart. CanAssist's goal is to further increase the scope of its campus activities, providing more opportunities for dynamic learning, meaningful research, inclusive programming and community engagement.
3) Drive financial sustainability
CanAssist has made significant strides in developing partnerships with many government agencies and other key organizations in BC. These partners provide funding to develop technologies and programs that improve independence and quality of life for individuals and alleviate stress on families and caregivers while reducing demands on health and social services. CanAssist will broaden its collaborations to become a viable provincial and national resource, ensuring its financial sustainability over the longer term.
4) Build a healthy organization
CanAssist will build a healthy working environment where staff members are supported with the right tools, processes and professional development opportunities to effectively carry out their responsibilities as members of the team. CanAssist is committed to always looking for new ways to streamline its processes, improve its methods of communication and enrich its organizational culture.
Values
Focus on clients
Over the years, CanAssist has learned that fully understanding each client's challenges and goals enables us to develop highly effective solutions that address unmet needs, make a meaningful impact and have the potential to help many other people facing similar barriers.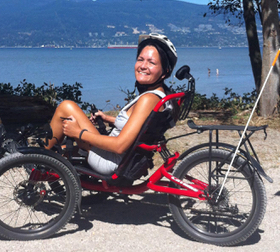 Excellence
We strive to apply rigour and best practices to the planning, development and delivery of all our technologies and programs. Our dedicated team aspires to consistently exceed our partners' and clients' expectations and to create extraordinary opportunities for research and hands-on learning.
Inclusion
CanAssist leads by example, practising inclusion in all we do and working with others to eliminate barriers to participation. On campus and beyond, we provide a dynamic learning environment that increases awareness about the importance of accessibility, inclusion and respect for people of all abilities.
Accountability
We are accountable to each other and work with our partners, donors and clients in a responsible and transparent way. We adhere to best practices in business operations, ensuring open and effective communication, reflecting UVic's core values, and exemplifying integrity in all we do.
Passion
We care deeply about our clients, the students we engage, the programs we run, and the technologies we develop. Motivated by the opportunity to make a positive impact, we take pride in knowing that our expertise and energy help to promote awareness, build partnerships and transform lives.
Read CanAssist's Strategic Plan 2016-2019 [PDF - 4.4 MB].
Go to Top