Volunteering at CanAssist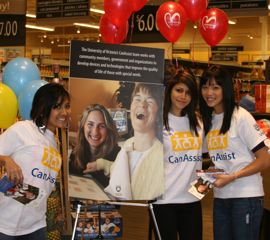 CanAssist began as a small volunteer venture in 1999 and over the years has continued to rely on the passion, skills and energy of numerous volunteers. We've grown a lot since our early days, but we still depend on the generosity and enthusiasm of our valued volunteers.

Please look at our list of available volunteer positions below. If you are interested in any of these positions, please fill out the appropriate form. Our Volunteer Coordinator will review your application and then get back to you. If you have any questions, please email just4kicks@uvic.ca.

Current Volunteer Opportunities
---
Just For Kicks soccer volunteers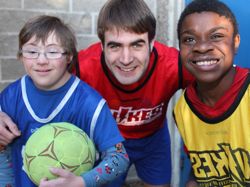 As a JFK volunteer, you will be supporting a child with a disability as they play non-competitive soccer with other children. JFK soccer games are every Sunday, from 1:30 to 2:30 p.m. No soccer experience necessary.
For more information, please send an email to just4kicks@uvic.ca.
To volunteer for Just For Kicks as a soccer buddy, please fill out the JFK volunteer application form [PDF - 254 KB].
To register a child for the program, please fill out the JFK Participant registration form [PDF - 252 KB].
---
Caregiver Intercom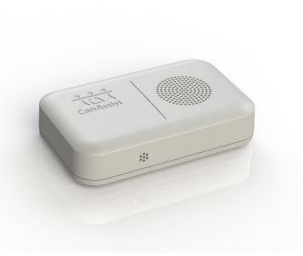 What is it?
The Caregiver Intercom provides an easy way to connect with a senior who has difficulty using a standard home phone. The device uses a regular landline connection with Caller ID to operate – no internet connection is required. The intercom allows the caregiver to call a senior without the need for the senior to manually pick up the phone.
Key features
the intercom is always plugged in, so no batteries are required (in case of a power outage, the home phone becomes operational as normal)
plugs into a landline phone; no internet connection is required
includes passcode protection, so only selected caregivers can access the intercom
when a call comes through the intercom, a loud beep notifies the senior that someone will be speaking to them soon
the senior does not have to manually pick up the receiver
provides a loud, clear sound, with the option to raise the volume remotely
detects when the phone has been left off the hook, bypassing the "busy tone"
Who is it for?
The Caregiver Intercom is intended for seniors who have difficulty using a home phone and would benefit from an immediate connection with their caregivers through an intercom system. These seniors might have a physical or cognitive condition that makes it challenging for them to answer the phone. The intercom is designed to help alleviate caregivers' concerns and improve their communication with vulnerable seniors.
Volunteer to test the Caregiver Intercom
The Caregiver Intercom will be provided and installed at no cost to eligible families and can be kept for as long as it is useful. In return, CanAssist seeks feedback on the technology's effectiveness.
If you are interested in the Caregiver Intercom and believe it would benefit a senior you care for, please contact Megan Yon, CanAssist Client Relations Coordinator, at 250-853-3874 or myon@uvic.ca
Go to Top