Staff contact list
Job opportunities
Volunteering at CanAssist
Request a technology
Student engagement opportunities
General contact information and directions:
Phone

250-721-7300

Email

canassist@uvic.ca

Fax

250-721-7299

Mailing address

CanAssist, University of Victoria
CARSA, PO Box 1700, STN CSC
Victoria, BC
V8W 2Y2

Driving directions

CanAssist is located on UVic's campus in a building called the Centre for Athletics, Recreation and Special Abilities (CARSA), which is located at the corner of McKenzie Avenue and Gabriola Road.

If you are approaching UVic from McKenzie Avenue (heading east), you can park in two nearby places: the first is the CARSA parkade, which is accessed by turning right onto Vikes Way from McKenzie; the second is by turning right onto Gabriola Road from McKenzie and then left into parking Lot 2.

If you are taking UVic's Ring Road, turn right from the Ring onto Gabriola Road. Then turn right into Lot 2.

View a parking map of UVic's campus [PDF - 2.8 MB] (the CARSA building is blue and located near the top of the page in the centre). View an accessibility map of campus [PDF - 1.9 MB].

To reach UVic, check these Google Maps links if you are coming from: the Swartz Bay ferry terminal; the Victoria International Airport; Harbour Air seaplanes; or the Helijet.

Parking instructions

Parking pass dispensers, which accept cash and credit cards, are located in each lot. There are also parking meters alongside the Campus Security building in Lot 2.

Courier address

CanAssist, CARSA, University of Victoria
3800 Finnerty Rd.
Victoria, BC
V8P 5C2

Office hours

Monday to Friday
8:30 a.m. to 4:30 p.m.
---

Website feedback
We are always looking for ways to improve our website. If you have any comments or suggestions, please send us a message.
---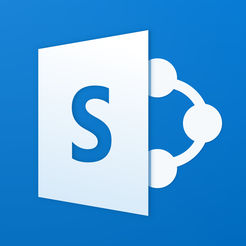 SharePoint for CanAssist Employees
Go to Top