CanGo App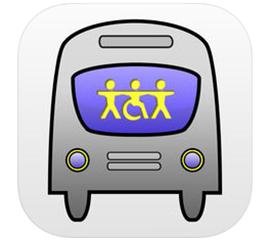 What is it?

CanGo promotes independent community access by helping people with cognitive challenges take the bus. The app provides real-time updates and notifies the user when it is time to ring the bell. A user or caregiver may add landmark-based "checkpoints" to a route. Please note that at this time, CanGo supports travel in Victoria B.C. only.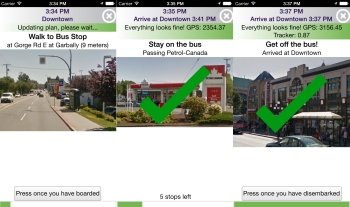 Key features
uses GPS satellite navigation and online city transit schedules to guide people in safely using public bus systems*
alerts users to nearby stops and upcoming bus times
provides real-time information, including instructions (e.g. "Stay on the bus"); trip progress (i.e. how many stops are left) and notifications (e.g. when a checkpoint is being passed, when to ring the bell, etc.)
enables calling/texting helpers without leaving the app
checkpoints may have a description, picture, and left/right orientation.
* Please note that continued use of GPS running in the background can dramatically decrease battery life.
Who is it for?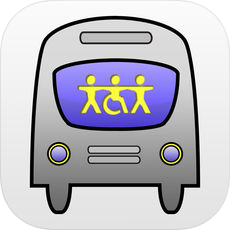 CanGo is especially beneficial to people who have difficulty or experience anxiety taking the bus, including those with:
Brain injury
Autism Spectrum Disorder
Fetal Alcohol Spectrum Disorder
Developmental disabilities
Dyslexia, literacy challenges, etc.
Support
To report a problem with the app, please email appsupport@canassist.ca.
Acknowledgements
CanAssist is grateful to the Vancouver Foundation for supporting the creation of the CanGo app.
Go to Top