Speak Today App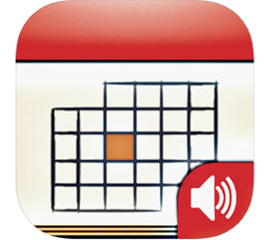 What is it?

The Speak Today app allows users to easily output a voice overview of their calendar events. When the app is launched, it will speak a brief summary of all the events that are scheduled for the displayed date. The user can select the day displayed by using the buttons on the bottom and hear about upcoming events.

Key features
designed for iPhone, iPad and iPod Touch
speaks a summary of events listed in the user's calendar
Who is it for?

Speak Today is for people who need an easy way to hear about what is scheduled in their calendars. CanAssist clients are now able to record and playback important notes such as questions to ask her doctors, directions and appointment reminders.

Support
To report a problem with the app, please email appsupport@canassist.ca.
Go to Top