Our Technologies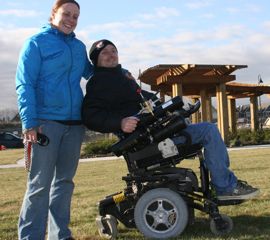 CanAssist develops customized technologies for people of all ages and from across the disability spectrum. The requests we receive vary greatly, but in order to be considered, a solution must be unavailable commercially or through other providers. We most often focus on clients in British Columbia, though we sometimes support clients elsewhere in Canada and even internationally. We also enter into funding agreements with organizations requiring customized technologies for their clients or employees with disabilities, with all proceeds from such activities reinvested into CanAssist.
Innovative technologies developed to address unmet needs. These include highly customized solutions for one individual or broad impact technologies designed for a larger user group.

A historic look at past projects that highlight CanAssist's capacity to create unique solutions for people across the disability spectrum.
Go to Top