Our Team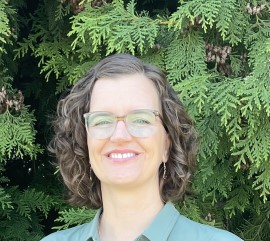 As Community Network Engagement Coordinator, Laura helps include youth and the community in the work of the Provincial Employment Strategy for Youth with Disabilities (ESYD). Laura sees working with the ESYD as an opportunity to meet and learn from many people.
Having personal experience with disabilities, Laura benefited immensely for the support of a job-coach. She hopes that many more people will have access to whatever supports they need.
In the past, Laura has worked in childcare, volunteer coordination, and student facilitation. Her interests include learning (and unlearning) and being a part of communities such as her pop/indie/folk choir. Laura is an outdoor-enthusiast, dog-lover, and proud Aunt.
Go to Top