CanConnect and the Custom Case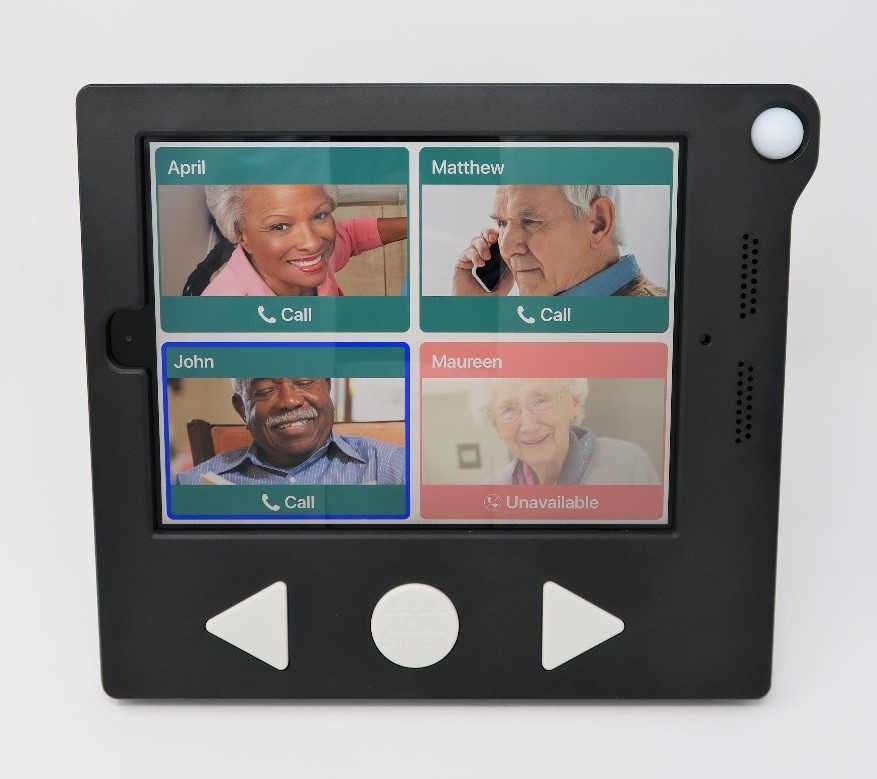 What is it?
CanConnect is an extremely user-friendly, secure live video software application which can be easily downloaded to Apple iOS and Android devices.
The Custom Case enhances the ease of use and security of CanConnect. It restricts access to the broader functionality of the iPad and makes it possible for individuals with a wide range of barriers to reliably access the app as independently as possible. The Custom Case has been designed to fit the iPad 10.2 inch 7th Generation version.
The combination of these two technologies will allow people with a wide range of barriers to communicate easily and securely with family, friends, caregivers and clinicians in real-time video over the Internet. Together, these features make the iPad into a single-purpose device, allowing use of the CanConnect application without the other challenges involved with using an iPad.
How does it work?
In its simplest form, an iPad will show the user (the client) a gallery of photos of family members and other care providers who are selected for their CanConnect network. When the user wants to contact someone, they simply touch that person's photo and a call is immediately initiated. Those who are involved in the care and support of that individual can initiate and receive calls using the application installed on their device-either iOS or Android. The person who sets up the network and manages the account (the configurator) can select the features that are appropriate for the individual at the centre of care.
Privacy and security are critical for CanConnect users. Clients are also protected from strangers gaining access to their network. Through use of security questions and a unique identifier for each user, only people known to the client are able to become a member of that client's network.
Who is it for?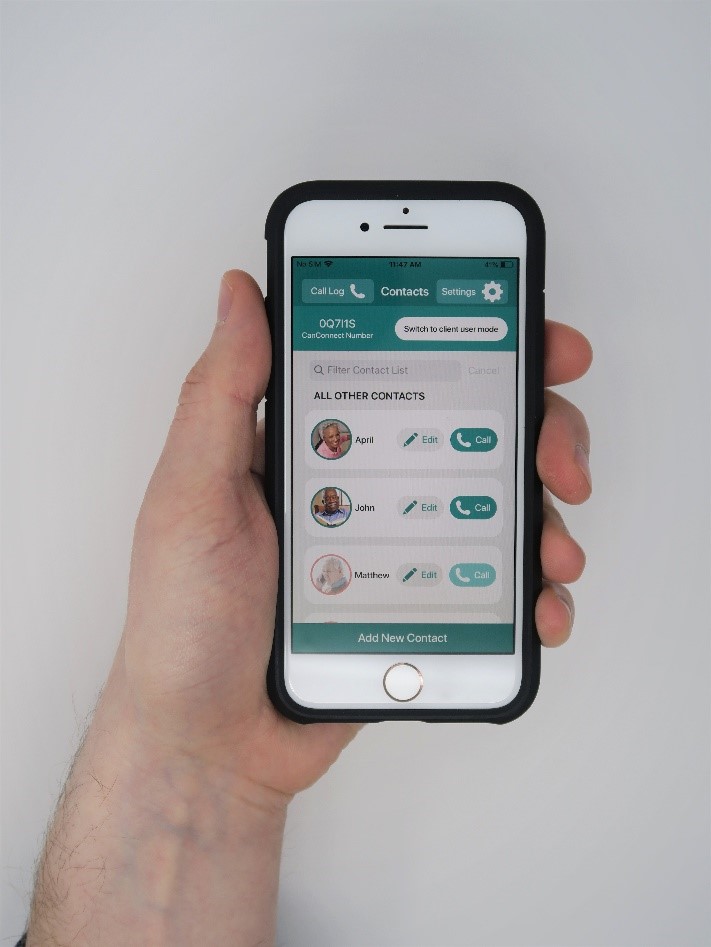 The client-user mode of CanConnect is designed for people with a wide range of physical and/or cognitive challenges who are unable to use conventional applications, computers or phones. This includes people who have conditions associated with:
The configurator mode of CanConnect is designed for use by those who provide support and care to vulnerable individuals, including seniors. It can be used by a variety of community health and social service workers, clinicians, as well as family and friends to connect with those they care for, whether they are assessing a client's well-being, delivering a service remotely, or staying connected with loved ones who may be isolated and vulnerable.
aging
dementia
frailty
cognitive and developmental disabilities
brain injuries
physical disabilities
single-switch requirements
Go to Top