Motorized Wheelchair Raincover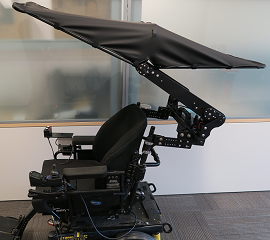 What is it?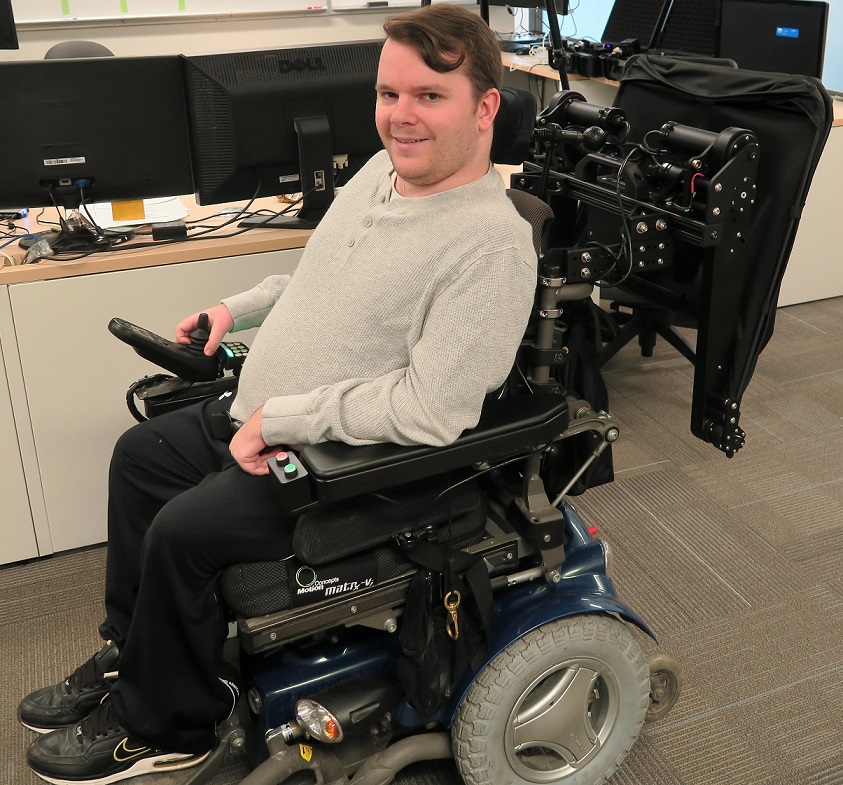 The Motorized Wheelchair Raincover helps a person who uses a wheelchair to easily use and adjust their raincover independently. The raincover attaches to the back of the wheelchair through a quick-release system. By pressing a button, the mechanical arm positions the raincover on top of the user. Pressing another button automatically stows the raincover away at the back of the wheelchair.
Key Features:
Waterproof fabric attaches to the raincover frame by velcro
The adjustable design adapts to fit a wide variety of chairs
Quick-release system allows for it to be easily attached and removed from the chair
Fully automated deployment and retraction with one button press
Controls are independent of the chair
Rechargeable
Who is it for?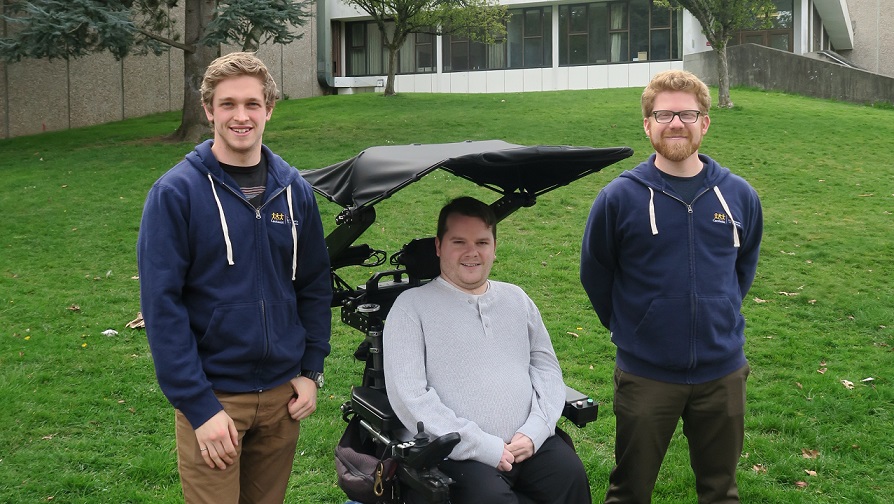 The Motorized Wheelchair Raincover was originally developed for a client who works in a professional environment which requires him to be neatly dressed. Showing up to work soaking wet isn't an option for this individual, so CanAssist developed the fully-automated Motorized Wheelchair Raincover to allow him to set up and put away the raincover on his own whenever he wants.
Go to CanAssist's Video Gallery to view more technology videos.
Go to Top