Ergonomic Butcher Knife Handles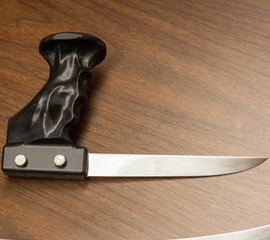 What is it?
These ergonomic handles were made for a professional butcher who had developed a repetitive strain injury in his wrist. The handles allowed the client to continue working and use a butcher's knife more comfortably and safely.
Key features
custom molded to individuals hand
food safe
easy to clean
Who is it for?
The Ergonomic Butcher Knife Handles were designed for individuals with a repetitive use injury, or anyone working in a cold area with their wrist constantly bent at an awkward angle.
Go to Top