Wandering Redirect System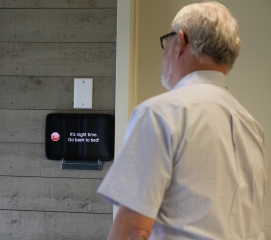 What is it?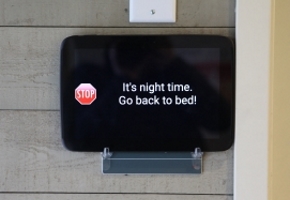 The Wandering Redirect System uses a strategically placed computer tablet to reinforce the time of day for individuals with dementia. The system uses a proximity sensor to detect movement and can deliver personalized audio, video or text messages to discourage people from wandering out of their homes at night or other inappropriate times. During the day, the system can be configured to display a calendar of events, including audio reminders of the day's tasks and appointments.
Key features
recordable custom video message
highly simplified calendar with text to speech
proximity detector triggers text, audio or video message
no Internet connection required for the wandering redirect component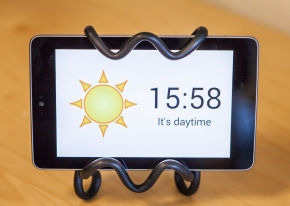 Who is it for?
This device is for individuals with dementia who are at risk of wandering at night or losing track of the time of day. By reducing occurrences of night-time wandering, the system can increase safety and independence, alleviate family members' concerns, reduce the need for overnight home support and help people remain in their homes longer.
Go to Top