Radio Frequency Wandering Alert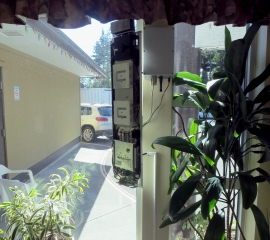 What is it?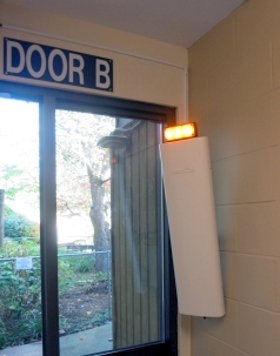 The Radio Frequency Wandering Alert is designed to mitigate the risk of clients wandering from a non-secure facility. The system detects the presence of clients in restricted areas, such as near doors, using radio frequency (RF) tags. If a client is in a restricted area, an alert is immediately sent to pagers worn by staff. As many clients are resistant to wearing the ID bracelets commonly used by commercial systems, the RF tags can be integrated into name tags or articles of clothing. A light and audible alarm mounted near the door also informs visitors to a client's presence to prevent accidental exits.
Key features
discreet radio frequency tags can be integrated into clothing or name tags
triggering the system illuminates an alert light and plays a notification sound
ideal for both temporary and long-term use; the system can be easily installed, moved or taken down
Who is it for?
This device is for both the attendees and the staff of facilities where clients are likely to wander. In one case, it was installed at a dementia day program and RF tags were integrated into the clients' name tags. The system mitigates the risk of individuals wandering outside or into unsupervised areas, minimizing the risk of danger to the clients as a result of wandering and allowing peace of mind for the staff members who monitor them.
Go to Top