Simple Remote Control
What is it?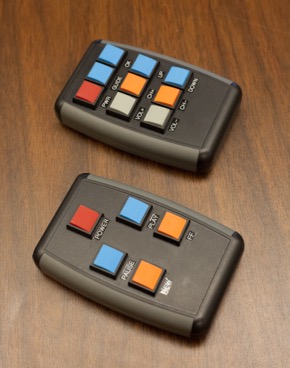 The Simple Remote Control replaces a standard TV remote for people with cognitive challenges and other disabilities. The device uses very large buttons and, because it uses a radio frequency (RF) signal instead of infrared, doesn't require being pointed directly at the TV. The device can also be controlled by accessibility switches for users with physical challenges.


Key features
large custom buttons - number and layout tailored to the needs of the user
option of using standard accessibility switches
RF signal does not require line of sight
"learns" from user's existing remote
allows users to control multiple devices from one remote
Who is it for?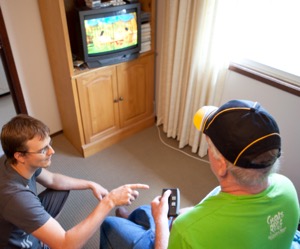 The Simple Remote Control was designed for individuals with cognitive challenges or motor skill impairments who are unable to operate a regular remote control.
Go to Top